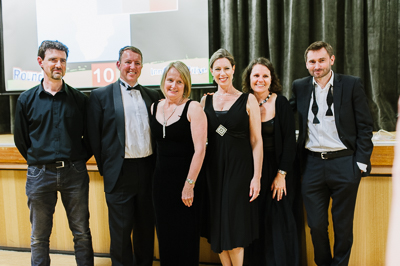 Winners!
The Duffy Primary School Hall was awash with fabulous fancy dress, Trivia buffs, yummy share plates of foods, friends, family and many many laughs last Saturday night. It was an absolutely fantastic night and in amongst all the fun we raised approximately $2,700 for the school.
With our Casino Royale Theme great style, flair & imagination was on display, although we are not sure too many would want to see Mr Travis & Mr Pratt's outfits again :)
Our brains were tested and teased with the night starting with a bit of Art History, and progressing onto topics like food, sport, music, TV & Cinema & general knowledge. Our MC's 2 rounds of music riff's left many guessing and others dancing in their seats. People tested their skills by tossing poker chips at a glass jar, or tried their luck in 50/50 games by picking red/black - The roulette wheel appeared to have a preference for red :)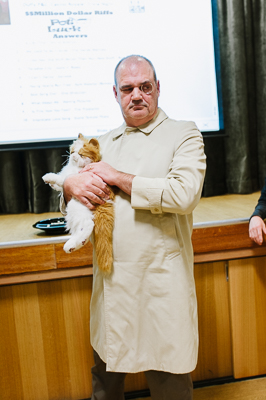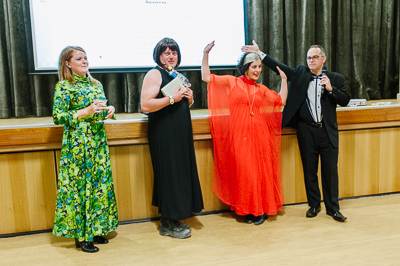 Winner Best Male Finalists & winner (in Red) best Female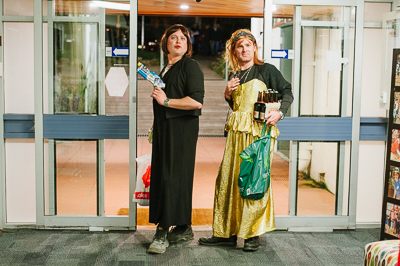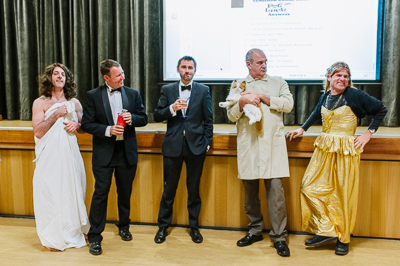 More photos are below!
The night would not have been possible without our major sponsor Luton Properties, and all of our sponsors (listed below) who donated prizes to the P&C. Please thank them by visiting their businesses and utilising their services.
To view the scores and see all the photos - click read more!
The final table scores were:
| | |
| --- | --- |
| Misogynist dinosaurs | 117 |
| Stirred, not shaken | 114 |
| The vesparados | 113 |
| Royally flushed | 110 |
| Royale flush | 110 |
| Oceans seven | 110 |
| Dr know | 109 |
| The Band of Pirates | 106 |
| Law design & order special trivia unit | 101 |
| Quantum of cleavage | 98 |
| Ivana Trumpalot (Teacher Table) | 98 |
| Dr No Nothing (Teacher Table) | 94 |
| Bondage | 93 |
Our amazing Sponsors
The night is not possible without the support of the below businesses. Please show your support for the businesses that support our school!
Luton Properties
United Taekwondo Duffy
Little Billy's
Fifth Lane Photography
Raiders Weston
The Irish Club
Rebel Sport
Floresco in the Gardens
Dendy
Weston Classic Car Wash
More Photos!